Born in Tokyo, Japan. Montreal based photographer.
I capture moments in reality to create an extended imaginary world, taking on the role of a 
storyteller questioning us about our position as a part of nature. I am attracted to 
photography because it allows me to freeze the current moment which would otherwise flee.
I take photographs when I encounter the aura of places. My approach is to combine photos 
with my poetry to expand the story beyond the visible images and stimulate imagination.
Vit et travaille à Montréal,Canada.
Je prends le rôle de conteur et questionne notre position en tant qu'être humain en tant que partie de la nature. Je suis attiré par la photographie car elle me permet de geler le moment actuel qui autrement fuirait.
Je me connecte à la nature en prenant des photos et
explorant le processus

. 
Je crois que le pouvoir de l'imagination aide à créer une harmonie avec les autres dans les environnements naturels ou à être le point de départ pour permettre aux individus de progresser par l'oppression ou par notre limitation.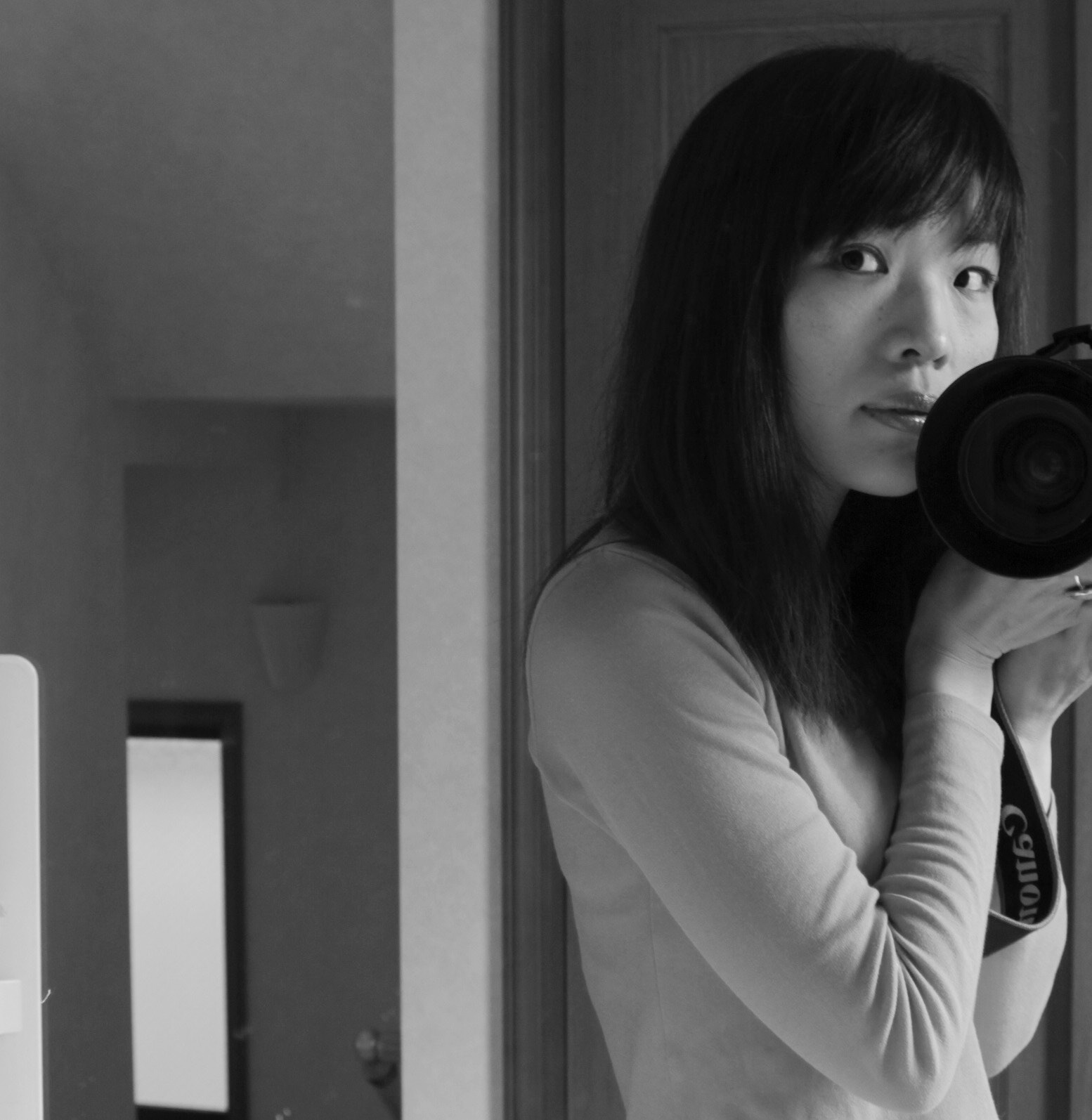 2019  Master of Fine Art, Concordia University, Montreal, Canada 
2010  Diploma of Photography, Tokyo Visual Arts, Japan 
2007  Diploma of Advanced Darkroom course, Dawson College Montreal, Canada 
2001  Diploma of B&W Darkroom course, International Center of Photography, NY, U.S.A. 
1999  Bachelor of Humanity, Toyo Gakuen University, Japan 
Selected Solo Exhibitions: 
2017  Galerie D'ESTE, Montreal, "
木 
Tree "
2016  Photogallery MOMOZONO, Tokyo, "Green HoleⅡ " Sponsored by the Embassy of Canada 
2015  Masataka Contemporary, Tokyo, "Green Hole " 
2013  1839 contemporary Gallery ,Taipei-Taiwan "The Other SIdeⅡ" 
2011  Gallery Tosei, Tokyo "The Other SideⅡ" 
2011  Toyo Gakuen, Tokyo "The Other SIdeⅡ" 
2010  Tokyo Visual Arts gallery, Tokyo "The Other Side" 
Selected Group Exhibitions: 
2018  
The Darling Foundry, Montreal
2017  Musée des Maîtres et Artisans du Québec
2016  MFA gallery, Montreal 
2015  YOUN Gallery, Montreal 
2014  THE ART FAIR PLUS ULTRA ,Tokyo 
2013  Emerging Director's Art Fair: ULTRA006,Tokyo 
2012  Nofound PHOTO FAIR, Paris-France 
2011  Emerging Director's Art Fair: ULTRA004, Tokyo 
2008  Tokyo Metropolitan Art Museum, Tokyo
2011 "The Other Side" by Tosei-sha 
2013 1839 Contemporary Gallery, Taiwan 
2011 Gallery Tosei, Tokyo 
2011 Toyo Gakuen University, Tokyo 
Canadian Center for Architecture
 (Japanese radio station), Feb.4& 28 2012
-Photobook review, Commercial Photo magazine, Jan.2012
-Photo exhibition review on Yomiurishinbun 
(Japanese Daily Newspaper), Nov.8, 2011
-Photobook article including 7 photographs by Yoshiaki Maeda
Nihon Camera (Photo magazine), November issue, 2011
2017 Quebec Mobility Award by Québec's Ministère de l'Éducation et de l'Enseignement supérieur 
2017 The Graduate Student Mobility Award by Concordia University
2017 Concordia University Conference and Exposition Award 
2016 Concordia University, Faculty of Fine Arts Fellowship 
2016 FAR Concordia University, Publication grant 
2015 Concordia University, Faculty of Fine Arts Fellowship
2018 Toono Natural Life Network in Japan
2018  Kyooto Universiy Wildlife research center in Japan