Born in Tokyo, Japan. I have been travelling to many places in Asia, Europe and North America since I was a high school student. My way of thinking is influenced in many ways by having lived in different countries and experiencing their culture. I have done photography to document the moments I encounter since 2001. I am still attracted by photography because it allows me to freeze the current moment which would otherwise flee. 
Currently, I share my time between Canada and Japan.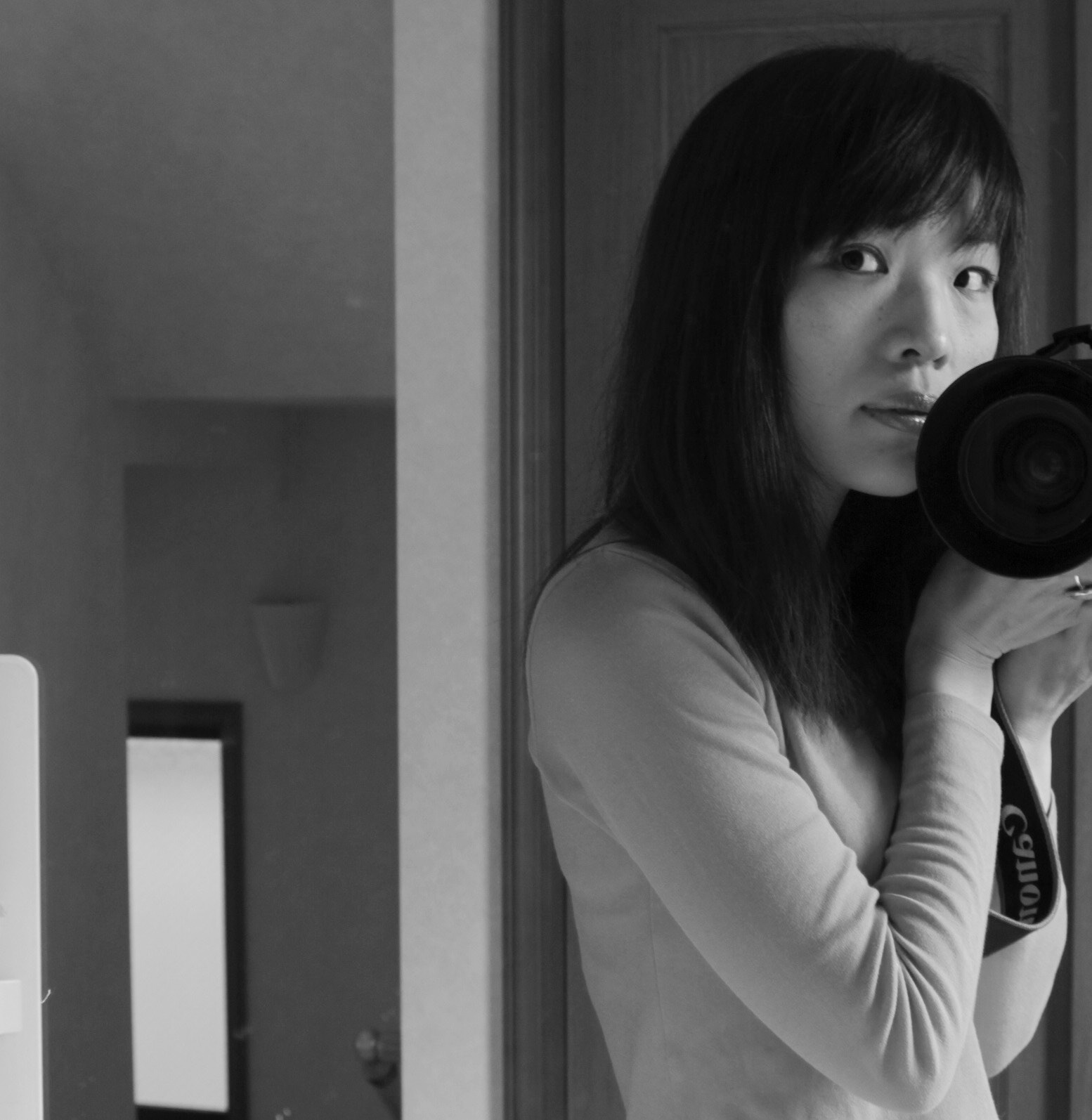 2015- Master of Fine Art, Concordia University, Montreal, Canada 
2010 Diploma of Photography, Tokyo Visual Arts, Japan 
2007 Diploma of Advanced Darkroom course, Dawson College Montreal, Canada 
2001 Diploma of B&W Darkroom course, International Center of Photography, NY, U.S.A. 
1999 Bachelor of Humanity, Toyo Gakuen University, Japan 
Selected Solo Exhibitions: 
2017 Galerie D'ESTE, Montreal, "
木 
Tree "
2016 Photogallery MOMOZONO, Tokyo, "Green HoleⅡ " Sponsored by the Embassy of Canada 
2015 Masataka Contemporary, Tokyo, "Green Hole " 
2013 1839 contemporary Gallery ,Taipei-Taiwan "The Other SIdeⅡ" 
2011 Gallery Tosei, Tokyo "The Other SideⅡ" 
2011 Toyo Gakuen, Tokyo "The Other SIdeⅡ" 
2010 Tokyo Visual Arts gallery, Tokyo "The Other Side" 
2007 L.L.Lozeau gallery, Montreal '' coconut time"
2006 Kodak photo salon, Tokyo '' coconut time " 
Upcoming solo exhibition:
2019 MFA gallery, Montreal
2019 
Maison de la culture Côte-des-Neiges
,

Montreal
Selected Group Exhibitions: 
2018 
The Darling Foundry, Montreal
2017 Musée des Maîtres et Artisans du Québec
2016 MFA gallery, Montreal 
2015 YOUN Gallery, Montreal 
2014 THE ART FAIR PLUS ULTRA ,Tokyo 
2013 Emerging Director's Art Fair: ULTRA006,Tokyo 
2012 Nofound PHOTO FAIR, Paris-France 
2011 Emerging Director's Art Fair: ULTRA004, Tokyo 
2008 Tokyo Metropolitan Art Museum, Tokyo
2011 "The Other Side" by Tosei-sha 
2013 1839 Contemporary Gallery, Taiwan 
2011 Gallery Tosei, Tokyo 
2011 Toyo Gakuen University, Tokyo 
Canadian Center for Architecture
 (Japanese radio station), Feb.4& 28 2012
-Photobook review, Commercial Photo magazine, Jan.2012
-Photo exhibition review on Yomiurishinbun 
(Japanese Daily Newspaper), Nov.8, 2011
-Photobook article including 7 photographs by Yoshiaki Maeda
Nihon Camera (Photo magazine), November issue, 2011
2017 Quebec Mobility Award by Québec's Ministère de l'Éducation et de l'Enseignement supérieur 
2017 The Graduate Student Mobility Award by Concordia University
2017 Concordia University Conference and Exposition Award 
2016 Concordia University, Faculty of Fine Arts Fellowship 
2016 FAR Concordia University, Publication grant 
2015 Concordia University, Faculty of Fine Arts Fellowship
2018 Toono Natural Life Network in Japan
2018  Kyooto Universiy Wildlife research center in Japan